Home Page
News
About the Quality Assurance Cell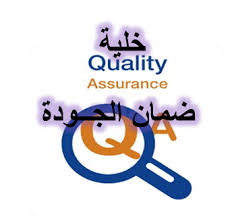 The Quality Assurance Cell, together with the Chancellory of University Mohamed Lamine Dbagain Setif 2, organise a study day on how to design and accomplish Training Offers to all Full Professors and Associate Professors class 'A and B'. This is for Thursday, December 4th, 2014 at the university chancelly building (Amphitheater 7) at 8:30 am.
Read more - The Study Day Program -
Implementation of the Quality Assurance System at University
Universities all around the world have witnessed great expansion in higher education. This was due to the reform initiatives and policy changes undertaken by governments. Therefore, higher education institutions have started looking at quality assurance, in order to ensure that acceptable standards of education and infrastructure are being maintained, and Algeria is no exception.

Since, the idea of quality assurance in higher education is still recent in Algerian universities; we are faced with an urgent need for sensitizing people. The application of quality assurance philosophy requires a spirit of shared conviction amongst all university actors, namely: teachers, students, and administrators.

To provide quality education to cope with global developments, the chancellery of University Setif-2- established an internal quality assurance cell that aims to promote training, research, and management in a student's life. This cell is composed of teachers representing the different faculties of the university.
Furthermore, the internal quality assurance cell is also a creative ideas exchange space amongst all academic actors. So, the cell is inviting everyone to contribute in the implementation of the quality approach by communicating their concerns and suggestions to the cell's representatives at all faculties of the university. Or, by simply sending emails to: This email address is being protected from spambots. You need JavaScript enabled to view it.